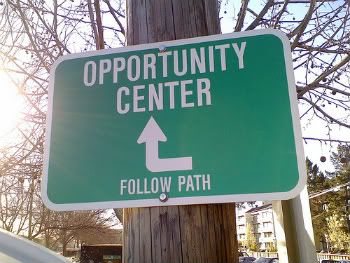 "Taking a new step, uttering a new word, is what people fear most." – Fyodor Dostoevsky
Prompt #16: Can you remember a moment in your life when you had life in yourself and it was wholly strange and new?
Here's the background first:
A couple of days ago, I hung out with an old friend that I hadn't hung out with for a year. We walked around San Francisco and saw the San Francisco Giants ballpark, many tourists at Pier 39, and the Bay Bridge (the lesser known bridge in the shadow of the Golden Gate Bridge).
That wouldn't have happened if I didn't catch up with her on Facebook a month or so back because we had lost touch. She was just sitting there on my Facebook chat, so I decided, "Why don't I give it a shot?"
I said in my mind, "It would be cool to re-connect with her."
Let's rewind a year. It was May 2010. This was before I learned of Rejection Therapy or anything like that.
I was in my final semester at a community college. I was in Astronomy class. There were only about 30 people in that class. It was a strange class because it was at one corner of a green-tech building on Thursday evenings. It was 3 hours once a week, so that was a grind to make it through the whole evening without zoning out.
I remember always seeing these two girls at the back, having a fun time.
I didn't think much of it for much of the duration of the class.
So after seeing them in many classes, I found the two of them just waiting around in the lobby of the building after class one day. I was about to head on home. Right before I exited the building, something in my brain told me something good would come if I talked to them.
So I turned back.
I introduced myself and talked to them.
It was a bit awkward. I was talking fast. They were replying slyly. We continued chattering away for a couple of minutes. I asked them why they were waiting in the lobby anyways. They told me they had to be picked up because one of the girls' car was in the shop.
So their ride arrived and they both told me it was nice meeting them. I did the same.
Then I walked to my car. I was happy that I took a chance to talk to them.
Fast forward one week once class ended. I realized that one of them didn't go to class. So I talked to the other girl.
We talked in the lobby for ten minutes about her pets, both of our reasons for taking this class, our common sports teams, and why she always wore sweaters with school universities on them.
After this, I asked her for her Facebook and she gladly gave it.
We talked well after that and ended up hanging out one time.
Then we lost touch because summer came and we both got busy.
Fast forward to today.
That's why I practice the two-chance rule. You never know if catching up with someone is around the corner if you put in another attempt to connect with them.
I couldn't write about any of this if I took the safe path and went straight home that evening last year.
——
So how can we avoid the safe path?
How do we create infinite opportunity?
There are an infinite amount of possibilities around you.
There are an infinite number of potential comments, stories, issues, greetings, gestures, emotions, that we could share with anyone around us at any time.
-At the bus stop.
-At the coffee shop.
-At the park.
-Walking on the street.
-Anywhere where humans are.
Talk!
You'll have no excuses left because I'll try to cut through all of the possible rationalizations here:
-The magic word is: "Hi."
-The timing is: never perfect, so do it.
-The amount of times second chances come around is: too little to depend on, so do it.
-The feeling of awkwardness/nervousness/anxiety is: a stupid learned fear that you can overcome, so do it.
-The control is: doing the best you can and letting others have a positive, negative, or neutral reaction, so do it.
-The crowd is: neutral unless it entertains them or indifferent, so do it.
-The tiny chance they care is: their right, so let them have it as long as it doesn't harm you, so do it.
-The stigma of "creeper" or "overly aggressive" is: their perception, so do the best you can to make them change that perception.
-The ability to cure boredom is: a great (and cheap) way to break the monotony of life, so do it.
-The chance to network is: awesome because that gives you more opportunities, so do it.
-The traits of charisma, confidence, and use of the right tone is: something you can learn with repeated exposure, so do it.
-The concept of success is: putting yourself out there, no matter what the outcome is, so do it.
Whatever that "it" is, make the opportunity count by doing it.
——