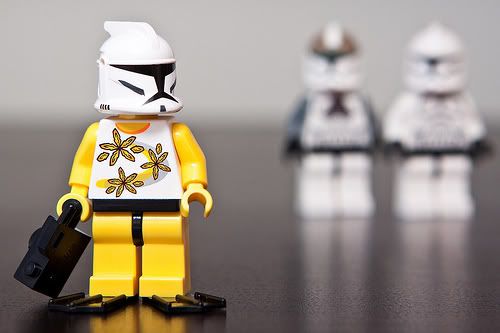 "Move out of your comfort zone. You can only grow if you are willing to feel awkward and uncomfortable when you try something new."
Brian Tracy
I've decided to create this to help me take more risks because my final year of college is looming.
I'll create situations everyday for 30 days where two things happen:
1. I'm feeling extremely awkward.
2. It benefits the other person or group.
I'm tired of avoiding "perceived danger." I have to let the training wheels go. I'm down to one year, so the pressure is on.
It's a distant cousin of Rejection Therapy.
The major difference is that I don't have to ask for anything.
Some examples:
1. Giving hi-fives to random people.
2. Going to a party, even if I don't talk much. (I tend to avoid them, so that's awkward.)
3. Wearing my shirt backwards the whole day.
The starting date is:
Sept 19.
Who's with me?
In the comments below:
-Give me some ideas (reminder: It's a University Campus)
-Tell me if you want to participate in this too or wish me luck.
-Anything else that's in your awesome mind.